This page requires JavaScript to be enabled, unfortunately it doesn't appear to be working here so please contact Tootoomoo by phone to place your order: Crouch End 0208 340 2633 | Highgate 0208 342 9112 | Islington 0207 704 6687
Whetstone pan-Asian restaurant offering takeout and delivery toN20, N12, EN5 1, EN4 8/9, EN5 2/5 & N11 3
Tootoomoo's Whetsone restaurant has a brand new fresh and healthy Pan-Asian menu, launched in time to match our bold new look. Sharing plates take centre stage as we expand to create more spacious and intimate seating areas. We're also adding a striking open and communal bar area, perfect for a drink before or after your private dining.
Get set to dive into menu highlights including crunchy soft shell crab tempura, crispy smoked chicken and umami-rich chicken gyoza which create a tantalising first taste. Sharing dishes of warming beef rendang curry and tongue-tingling Szechuan chilli with tofu deliver delicious Asian flavours with a kick. Fancy taking a real taste journey?
Whether popping in for dinner with friends or sipping your way through our inventive cocktail list, listen to the wok fire up explosive flavours and breathe in the scents of the spices at our little slice of Asia.
We now deliver all day Saturday & Sunday.
Delivery or Collection
Our Mouthwatering Menu
What's new at Tootoomoo
2018 Summertime Bottomless Brunch!
Turn your weekend up a notch with endless flowing booze and a 3 course pan-Asian tasting menu! Fridays, Saturdays and Sundays. Kickstart Saturday or indulge in much-needed Sunday hair-of-the-dog with unlimited prosecco and draught beer or upgrade your brunch for £5 and include cocktails! Still hungry? Why not indulge in an additional dessert course for £5, traditional Japanese ice cream Mochi. T&Cs apply ask for details!
Starting from £29.95 for 1.5 hours or £34.95 for 2 hours
Our Brunch Menu
Delivery or Collection
Our Mouthwatering Menu
book a table online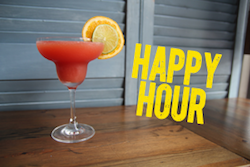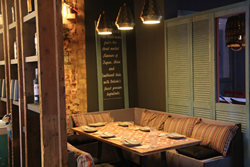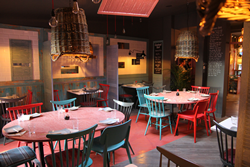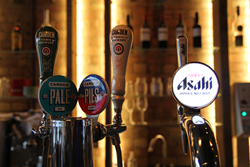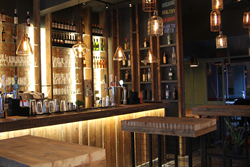 Tootoomoo
At last... A pan Asian restaurant/takeaway in Whetstone high road. My partner went there by chance and ordered a takeaway, all made fresh on the spot. Great menu choice, cocktails, and dessert. Great value too... Highly recommended.
Tootoomoo
First trip to the new Whetstone restaurant, a great meal. We loved the food and the variety on the menu was excellent. A fun place to eat in. Have one of the Martinis!
Tootoomoo
With a range of dishes from many different oriental regions, the food here is very fresh and the staff are extremely friendly too!...
First time at Whestone last night loved it great place great food!!
What's going on at Tootoomoo?