This page requires JavaScript to be enabled, unfortunately it doesn't appear to be working here so please contact Tootoomoo by phone to place your order: Crouch End 0208 340 2633 | Highgate 0208 342 9112 | Islington 0207 704 6687
Islington Asian tapas restaurant - dine-in, takeout and delivery in N1
Throughout Asia, shophouse restaurants are a place for family, friends and neighbours to gather and eat. We celebrate this at Tootoomoo as we marry Asian influences with our eclectic London surroundings. The inspiration for our restaurant comes from the bustling street markets of Asia, with our open kitchen and signature shophouse style. In keeping with a true shophouse experience, we offer a casual dining menu where dishesare best shared.
Tootoomoo Islington pairs the street market flavours of Japan, China and Southeast Asia with Britain's finest premium ingredients. Bringing the tastes and atmosphere of an Asian shophouse to Highbury and Islington. Grab your chopsticks and join us for #ThirstyThursdays when all cocktails are 1/2 price all night long!
Delivery or Collection
Our Dine In Menu
Our Delivery/Collection Menu
What's new at Tootoomoo
Catering and Events
Christmas is coming. There, we've said it. But, we couldn't be more excited. We'd be even more thrilled to host or cater your intimate soiree or company party. Contact us at Islington@tootoomoo.com and let us plan your perfect engagement.
Delivery or Collection
Our Dine In Menu
Our Delivery/Collection Menu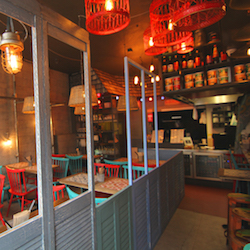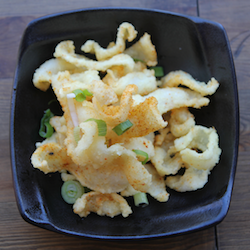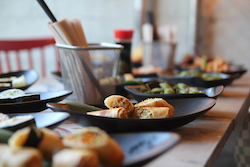 Tootoomoo
Delicious takeaway!! No MSG, not too salty, not too fatty, didn't feel disgustingly full and sick afterwards. Very friendly service and prompt delivery. Appropriate portion size for the price.
Tootoomoo
We're watching our weight but found there was lots on the menu we could enjoy and the tests and textures were great. A lovely atmosphere, friendly staff,...they obviously care. We'll be back.
Tootoomoo
whether you're #glutenfree or not, to to @Iamtootoomoo been twice this week and can't recommend it enough. Great #gf menu!!
@IamTootoomoo 2 home deliveries in 2 weeks, best takeaway for as long as I an remember. Beautiful food, tasty.
What's going on at Tootoomoo?